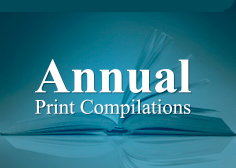 Vol. 2, No. 3 (February 01, 2009)
Azerbaijan and Japan
An interview with H.E. Mr. Masamutsi Oki, Ambassador Extraordinary and Plenipotentiary of Japan in Azerbaijan ...
Read further
The new meaning of January 20th in Azerbaijan: A personal reflection
In its report on Black January, Human Rights Watch noted that the violence used by the Soviet Army on the night of January 19-20 was so out of proportion to the resistance offered by Azerbaijanis as to constitute an exercise in collective punishment. Since Soviet officials have stated publicly that the purpose of the intervention of Soviet troops was to prevent the ouster of the Communist-dominated opposition, the punishment inflicted on Baku by Soviet soldiers may have been intended as a warning to nationalists, not only in Azerbaijan, but in the other republics of the Soviet Unio...
Read further
Nabucco after Budapest: Old problems, new challenges and a changed role for Azerbaijan
Held in the aftermath of the Russian invasion of Georgia, which revealed the vulnerabilities of all pipelines bypassing the Russian Federation, and of the gas war between Moscow and Kyiv, which underscored Moscow's commitment to using gas as a political weapon against its neighbors and Europe, the Nabucco Budapest summit on January 27th was organized in order to give new impetus to plans for yet another alternative gas pipeline from the Caspian Basin to Europe. But instead of achieving that goal, the meeting highlighted the old problems which have dogged this pro...
Read further