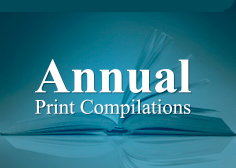 Vol. 2, No. 21 (November 01, 2009)
Railroads again a key factor in geopolitics of the South Caucasus
Paul Goble
Publications Advisor
Azerbaijan Diplomatic Academy
The participation of Arif Asgarov, the chairman of Azerbaijani Railways, in the 51st session of the CIS and Baltic Countries Railway Transport Council which took place in Tashkent at the end of October, not only calls attention to one of the most remarkable institutions to have survived the demise of the USSR but also to the growing importance of railways in Eurasia and especially in the geopolitics of the South Caucasus.
While the Baltic countries in 1992 and Georgia last year have severed many of their links with the former Soviet republics, they continue to participate in the railway transport council because of the special gage tracks used in all these countries. And while the issues of oil and gas pipelines have overshadowed railways at least in public discussions, all these countries and not least of all Azerbaijan have a vested interest in promoting rail traffic both for economic and geopolitical reasons.
Armenia's occupation of western portions of Azerbaijan has blocked the rail route that had connected Baku with Yerevan, but that blockage has highlighted both the increased importance of the railways connecting Azerbaijan with Georgia and the Russian Federation and the possibility of developing railways connecting Azerbaijan and Iran even as Tehran explores the development of a railway that would link Iran and Armenia. (Iran has insisted that the two projects are not competitive, but most commentators in Azerbaijan see them as precisely that).
Over the last several years, Azerbaijan has invested more than two billion US dollars in its rail system, but that amount is likely to increase especially if the rapprochement between Armenia and Turkey and a withdrawal of Armenian forces from the 20 percent of Azerbaijani territory they now occupy opens the way for an expanded use of railroads to promote the development of the Azerbaijani economy.
On the one hand, an expansion of railroad ties with other countries will help Azerbaijan diversify its economy, something President Ilham Aliyev has made a centrepiece of his national policy. But on the other, the geopolitical consequences of the rise of railroads in the South Caucasus likely guarantees that their development will be just as internationally controversial as the routing of pipelines has been and remains.
What makes all this so intriguing is that it represents yet another example of the ways in which phenomena of the past – such as piracy and religious wars – are making a comeback in the first years of the 21st century. A century ago, the field of geopolitics was dominated by discussions of railroads, especially those crossing Russia and others extending from Europe into the Middle East. Now, there is at least a chance that in the next few years, analysts and officials who speak about that subject in Azerbaijan and surrounding countries will be focusing on the rails once again.