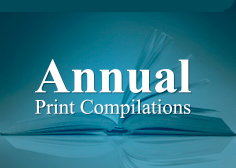 Vol. 2, No. 18 (September 15, 2009)
Azerbaijan's relations with the countries of Central Asia since 1991
Azer Khudiyev
First Secretary
Central Asia Department, II Territorial Division
Ministry of Foreign Affairs of Azerbaijan
Azerbaijan has been committed to broaden its relations with neighboring countries, including the post-Soviet states in Central Asia. At present, relations between Baku and the governments in that region are developing rapidly. Not only do four of these five countries share a Turkic background, but all of them have closely related cultures and are important partners of Azerbaijan on energy issues and the Silk Road transportation corridor.
Uzbekistan. Azerbaijan and Uzbekistan established diplomatic relations on October 2, 1995, with Azerbaijan opening an embassy in Tashkent in 1996 and Uzbekistan opening an embassy in Baku in 1998. President Heydar Aliyev worked hard to develop relations between the two countries, and in May 1996, Uzbekistan President Islam Karimov paid an official visit to Baku during which the two leaders signed 17 agreements. Thirteen months later, President Aliyev visited Tashkent, during which they signed 20 additional documents, including one establishing an inter-governmental commission on bilateral cooperation.
The two countries cooperate closely not only bilaterally but in multilateral settings, with Tashkent consistently supporting Azerbaijan's position on the resolution of the Nagorno-Karabakh conflict in votes at the United Nations General Assembly, including the March 2008 resolution on the Situation in the Occupied Territories of Azerbaijan. Both countries also participate in the TRACECA corridor project. And the exchange of visits at all levels and on a wide variety of issues has been increasing.
Kazakhstan. Azerbaijan and Kazakhstan established diplomatic relations on August 30, 1992, with Azerbaijan opening an embassy in Astana in 2004 and Kazakhstan opening an embassy in Baku in 1993. In September 1996, Kazakhstan President Nursultan Nazarbayev visited Baku, and nine months later, Azerbaijan President Heydar Aliev visited Kazakhstan. These visits laid the foundation for a rapid growth in bilateral ties, a development marked by the signing in Baku on May 24, 2005, of an Agreement on Strategic Partnership and Alliance between the two countries. This bilateral cooperation has set the stage for cooperation in a variety of multilateral forums, with Kazakhstan consistently supporting Azerbaijan on the question of the resolution of the Nagorno-Karabakh dispute.
The two countries have worked closely to promote Trans-Caspian oil and gas transportation routes, and they share many common positions on issues like the delimitation of the Caspian Sea bed and the legal status generally of that body of water. Moreover, they have expanded contacts with each other through the growth of direct air connections between Baku and Astana and through the establishment of an Azerbaijani Consulate General in Aktau at the Kazakhstan end of the Baku-Aktau shipping corridor. And the interstate commission has successfully promoted the expansion of ties not only in the energy sector but in other areas as well.
Turkmenistan. Azerbaijan and Turkmenistan established diplomatic relations on June 9, 1992. Azerbaijan opened an embassy in Ashgabat in 2002, and Turkmenistan opened an embassy in Baku in 1999 but because of financial problems had to close its mission in 2001. Ashgabat reopened its embassy in Baku in 2008.
In March 1996, Turkmenistan President Sapurmurat Niyazov visited Baku where together with his Azerbaijani counterpart Heydar Aliyev, he signed the Baku Declaration and the Agreement on Friendship and Cooperation which lay the foundation for the development of bilateral ties. Recent years have seen contacts between the two countries grow extremely quickly. In May 2008, Turkmenistan President Gurbanguly Berdumukhammedov visited Baku, and in November 2008, Azerbaijan President Ilham Aliyev visited Turkmenistan.
Tajikistan. Azerbaijan and Tajikistan established diplomatic relations on May 29, 1992. Azerbaijan opened its embassy in Dushanbe in 2007, and Tajikistan opened its embassy in Baku in 2008. Relations between Baku and Dushanbe have been growing rapidly in recent years. In March 2007, Azerbaijan President Ilham Aliyev visited Tajikistan, and five months later, Tajikistan President Emomali Rahmon visited Azerbaijan. The agreements they reached during these meetings included the establishment of an interstate commission to promote trade and economic cooperation.
Kyrgyzstan. Azerbaijan and Kyrgyzstan established diplomatic relations on January 19, 1993. Azerbaijan opened its embassy in Bishkek in 2007. Kyrgyzstan has been represented in Baku since 2001 by an honorary consul. Azerbaijan works closely with Kyrgyzstan in the TURKSOY group, which was established to promote cooperation among Turkic countries.