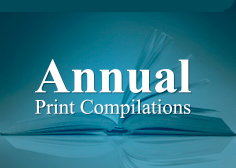 Vol. 2, No. 16 (August 15, 2009)
Azerbaijan's armed forces: A key player in Baku's foreign policy
Paul Goble
Publications Advisor
Azerbaijan Diplomatic Academy
As in almost all countries, the military in Azerbaijan plays a key role as a symbol of the state, as an integrative institution tying the citizenry to the government, and as an expression of the ultimate basis of national power. But in Azerbaijan, the armed forces perform an even more important role not only because of the difficulties of the transition Soviet times but also because 20 percent of the country is under foreign occupation and a tense ceasefire line snakes across the map and must be guarded.
Most of the time, few foreign leaders focus on this institution not only because Azerbaijan has voiced its commitment to the peaceful resolution of its conflict with Armenia but also because Baku has indicated that while it is prepared to cooperation with other countries and organizations, including NATO, it currently unlike some of its neighbors has no wish to join them. But recent statements by President Ilham Aliyev and his government that Azerbaijan is ready and able to use force to gain the return of the occupied territories if negotiations fail and the scheduled adoption by the Milli Majlis of a national military doctrine this fall are attracting increased attention to this central national institution.
The Azerbaijan armed forces were created on the basis of an October 1991 law that defines as their basic tasks "the armed defense of the sovereignty, territorial integrity and interests of Azerbaijan, the warding off of armed aggression against the state, and if aggression does occur, its repulse." As in the case of the 11 other former Soviet republics (but not the three occupied Baltic countries), Azerbaijan established its military by using both existing Soviet units and officers and new principles of recruitment, organization, command and control. This process was complicated, of course, by the war with Armenia in which both regular military units and armed civilian detachments took part.
At the present time, the armed forces of Azerbaijan consist of 150,000 uniformed personnel, including 103,000 in the infantry, 8,000 in the air force, 3,000 in the navy, 12,000 in the internal forces, 2,500 in the Presidential guard, 16,000 in the border guards, and 3,000 in other military structures. The military which is based on a draft has the possibility to mobilize to a size of 600,000 in the event of a draft. And as can be seen by its structure, the Azerbaijani armed forces reflect Soviet-era divisions. [1]
That Soviet heritage is reflected as well in the composition of the senior officer corps, almost all of whom rose through the ranks in Soviet times but who are gradually being replaced by personnel trained at Heydar Aliyev Higher Military School and at Western military academies; in the small number of civilians in most senior positions in the defense ministry, and a continuing reputation among Western experts for the lack of a professional sergeant corps – one of the major differences between the forces of the former Warsaw Pact and NATO – problems with the feeding and housing of enlisted personnel, and the absence of the kind of transparency the Soviet military did not have but that is a hallmark of defense structures in democratic countries and a requirement for effective civilian control. [2]
The land forces are divided into five army corps, three along the Karabakh war ceasefire line, one in the capital and one in Nakhchivan. These forces have 530 tanks, 1200 armored personnel carriers, more than 400 heavy weapons, and large reserves of light arms and heavy weapons. Air force units, which have 120 planes and 46 helicopters, almost all of Soviet or Russian manufacture, are based at Kurdamir, Zeinalabdin-Nasosny, Dallar, Ganja, Nala, Lankaran, and Salyan. There are also seven anti-aircraft units and two major radar sites, including one now rented to the Russian Federation.
Over the last several years and using the money from its sale of hydrocarbons abroad, Azerbaijan has both significantly improved the quality of life of draftees, although some complaints remain, and increased its purchase of non-Russian military equipment, including from former East bloc countries, Turkey, Israel and the United States. Azerbaijan is now spending two billion mantas a year (2.5 billion US dollars) on defense, up from 175 million US dollars in 2004, thus adding credibility to the statements of President Ilham Aliyev and other Azerbaijani officials that the country's armed forces are now fully capable of retaking the occupied territories if negotiations do not succeed.
Although Azerbaijan has indicated that its balanced foreign policy precludes joining NATO, Baku and its military forces have had an active program of cooperation since the signing of a framework accord between NATO and Azerbaijan in 1996. Azerbaijan is a participant in the Partnership for Peace program and its forces regularly take part in NATO exercises and peacekeeping operations. In the course of this cooperation, Azerbaijan has responded positively to NATO's call for the modernization and Westernization of its forces, and consequently, today, after 18 years of what has often been a difficult transition, Azerbaijan's forces are not only capable of defending the country against any attack but also prepared to retake the occupied territories if President Aliyev gives the order.
The fact that he and they could take those steps provides critical support for Baku's negotiators in the OSCE Minsk Group process by serving as a constant reminder to all parties in the region that Azerbaijan has the capacity to act unilaterally if others are unwilling to respect its sovereignty and territorial integrity.
References
CRIA (2009) "The Military balance in Nagorno-Karabakh", Caucasus Update, Issue 18, 19 January, available at: http://cria-online.org/CU_-_file_-_article_-_sid_-_19.html (accessed 14 August 2009).
Pataraia, T. and Makhatadze, T. (2008) "Defence Institution Building in Azerbaijan", in Fluri, P. and V. Cibotaru, eds. Defence Institution Building: Country Profiles and Needs Assessments for Armenia, Azerbaidjan, Georgia and Moldova (Geneva: Geneva Centre for the Democratic Control of Armed Forces), pp. 30-48.
Notes
[1] See "Military forces of Azerbaijan" [in Russian], available at: http://www.warweb.ru/GetMaterial.asp?Page=105082009 (accessed 12 August 2009).
[2] See, among others, CRIA (2009); Pataraia & Makhatadze (2008).