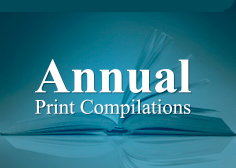 Vol. 2, No. 15 (August 01, 2009)
Editorial note
Each summer, the Azerbaijan Diplomatic Academy has a 10 to 20-day certificate program which brings together distinguished scholars and practitioners from around the world and ADA students and faculty to discuss issues of global importance. In 2007, this program was conducted in partnership with the European University Institute and focused on questions of EU law and policy.
In 2008, ADA's summer school focused on the role of Islam in contemporary international affairs. And this year, the sessions were organized in partnership with the State Oil Company of the Azerbaijan Republic (SOCAR) with the support of the Judge Business School of Cambridge Centre for Energy Studies and the Columbia University Center for Energy, Marine Transportation and Public Policy and devoted to an examination of energy politics in the contemporary international system.
This summer's course focused on global trends in international energy production and consumption, price volatility and its impact on supply, consumption and investment, energy as a tool of foreign policy, the management of revenue from energy sales, and climate change and new technologies. Below, in this special issue of Azerbaijan in the World, are articles by some of the distinguished experts in these sessions as well as a selection of reactions by students to their experiences in Baku.