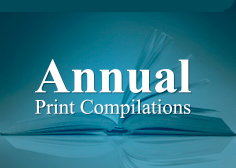 Vol. 2, No. 1 (January 01, 2009)
Azerbaijan: Moving from 2008 to 2009
The end of one year and the beginning of another are always occasions for reviewing what has taken place and projecting what is likely to occur in the future. What follows are several perspectives on both the past and the future for Azerbaijan in the world, and on the ways in which developments in 2008 will affect those in 2009 ...
Read further
What 2008 means for Azerbaijan in the world in 2009
The year 2009 opens as did its predecessor 2008 with Azerbaijan receiving criticism from some foreign governments and human rights activists for its decision to ban foreign broadcasts, Russian and Turkish television a year ago and British and American radio broadcasts now. But during the intervening 12 months, Baku both achieved many other things and was affected by many other developments, all of which are certain to affect its international standing more profoundly than either of these decisions about the media. And while 2008 did not prove to be the kind of breakthrough ye...
Read further
The Olympics war
For the New Russia leadership under the thumb of Vladimir Putin, Saakashvili's "democratic" experiment in Georgia was more than a thorn in the Russia side, it was a geopolitical nightmare come true. Right there, running for almost 400 miles along its restive southern border, was a country that not only was seeking to join the European Union, but the North Atlantic Treaty Organization, or NATO. While these ideas had actually been initiated by Eduard Shevardnadze back in the late 1990s in a half-hearted way, it was Saakashvili who made them central to his internal and ext...
Read further