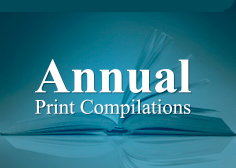 Vol. 1, No. 5 (April 1, 2008)
A conversation with Vafa Guluzade, former national security advisor to President Heydar Aliyev and longtime political commentator
Azerbaijan in the World: How do you evaluate the United Nations General Assembly's adoption of Resolution 10693 reaffirming Azerbaijan's territorial integrity and demanding the immediate withdrawal of all Armenian forces from all occupied territories? Guluzade: That Azerbaijani diplomacy was able to push through the UN General Assembly a decision reaffirming the territorial integrity of Azerbaijan and the right of refugees to return, I consider a great success, although in all probability, achieving it was not in reality as difficult as some in Baku have suggested f...
Read further
Terrorism, separatism, and the future of the international system
Over the course of the last two decades, the world has entered into a new and qualitatively different era, one in which the bipolar system of ideological competition between Western democracy and Eastern Communism has been replaced by a conflict between the no less dangerous phenomena of international terrorism and militant separatism, on the one hand, and the system of existing and effective states, on the other. As a result, the political map of the world ever more resembles an extraordinarily complex mosaic, one in which world and regional powers exist alongside small states tha...
Read further
New book outlines Baku's approach to consular affairs
Most of the governments that emerged from the collapse of the Soviet Union and most of those who study them have focused on the diplomatic relations their countries have established with other countries, on the state-to-state relationships that first provided the recognition of their independent status and now are the basic framework for working with other governments as they seek to navigate through the new, globalized world. Far fewer of these states or of those who study them have focused on consular services, on the institutions, often housed alongside those who conduct d...
Read further