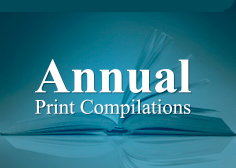 Turkish Ambassador gives farewell interview
Prior to his recall to Ankara to serve as chief of the president's secretariat in Ankara, Ambassador Huseyn Avni Karslioglu gave an interview to Azerbaijan in the World on February 20th.
AIW: How do You evaluate the current level of the bilateral relations between Turkey and Azerbaijan?
Our bilateral relations are at the excellent level – they have been good, they are good, and they will be good. On the economic side, of course, there is always room for growth. Our political relations, which cannot be improved upon, were defined by Ataturk who said in the 1920s that Azerbaijan's happiness is our happiness, and Azerbaijan's sorrow is our sorrow. Whenever Azerbaijanis are happy, we are happy; whenever they cry – we cry. And the late Azerbaijani president Heydar Aliyev echoed that idea when he said that we are "One nation – two states." That is the founding principle of our relations. And we mean it. This is not a mere rhetoric. Our governments and our peoples do believe this. Consequently, despite several hundred years of separation, the commonality in culture, religion, language that has survived the destructive efforts of the Russian and especially the Soviet is beyond description.
AIW: How do you evaluate the evolution of the Azerbaijani-Turkish relations during your tenure as ambassador in Baku?
My initial goal was to expand economic ties and to increase our relations in healthcare, education, and culture. I shook some things up to make this happen, and I am proud that we are now moving in many areas. But it was not foreseen that I would be here only one year. Normally, Turkey's ambassadors serve for four years. So, my leaving Baku now came as a very big surprise to all of us, especially to me. But even during that brief time, our prime minister visited Baku twice, and our new president made Azerbaijan his first bilateral visit. We have made progress in the field of energy, BTK (Baku-Tbilisi-Kars), and we have expanded our embassy's outreach to Azerbaijanis in Baku and the regions.
AIW: Is there any specific reason for your staying in Azerbaijan for only one year?
Well, the specific reason is that the President has called me to be a chief of his secretariat. Although I told him that I would not be apt for that job, that there were some other younger and more capable diplomats who could do that job better, and that I should rather stay here for a longer time, he said he needed me there.
AIW: What are the core of the relations between Azerbaijan and Turkey?
As President Aliyev said, we are "One nation – two states". That is like a nice flower, which one has to tend carefully, watering it with love, protecting it from insects, and visiting it regularly. Our regular bilateral and multilateral meetings – like the Turkic world summit in Baku last November – are part of that process.
AIW: How do you evaluate the future of this rapprochement of the Turkic world?
It is a long process of education, of course, not something that can be done all at once. We have been separated in various ways for several hundred years. Now, we must increase out awareness of what ties us together. That means getting together from time to time at all levels, exchanging views on various issues and learning about each other and about our common roots.
AIW: What are the current and potential immediate issues that you would like Azerbaijan to give its support for?
We have very good relations and exchange our views on all subjects. Each of us faces difficulties, and we can only do so much. In general, we are happy with the level of bilateral support in the political realm. In the economic sphere, of course, we can do more. And we are moving in the right direction. Turkish and Azerbaijani officials are regularly meeting each other. Recently, our agriculture and cultural ministers have been here, and next month, Azerbaijani officials will take part in a joint economic commission meeting in Istanbul.
AIW: Azerbaijan has always counted on Turkey's support in its conflict with Armenia. Is there any issue in which Turkey would expect Azerbaijani support?
Well, we could mention the Cyprus issue in this regard. But we are realistic that we can only ask as much on certain issues. The Karabakh issue is of course a thorn in our hearts as well as it is in Azerbaijan's. The Minsk Group process continues without much progress and efficiency. Personally, I have my doubts about whether the three co-chairs have the will to resolve the conflict. And that bothers me and Turkey: We are very upset that Armenia continues its occupation in violation of international law. Armenia should be aware that it can't continue to be enemies with all its neighbors. We want peace, prosperity and stability for everyone in the region, including Armenia, of course, if Armenia abides by the norms of international law. We have no objections to Armenian people – they are not our enemies; we have no animosity towards anyone living in our neighborhood. And consequently, everyone should be aware that if this occupation is over, it's going to be a very prosperous and stable region, one in which all the countries in the South Caucasus will benefit.
AIW: How would your government like to assist Azerbaijan to overcome its major problems and regional challenges?
Naturally, we work together in international organizations. We always defend Azerbaijani rights in all international forums, including those where Azerbaijan is not represented. We keep Azerbaijani officials informed. I remember when I was serving in New York in 1992, the Azerbaijani delegation was within the Turkish delegation; and I worked closely in this way with Elmar Mammadyarov, someone I have maintained close ties with since and who is your foreign minister. For us, wherever Turkey has an embassy, we see it also as the Azerbaijani embassy especially if Baku does not have a mission there. We provide what support we can and cooperate closely with the two diasporas. That latter effort is not yet at the level we would like to see because it involves in the first instance NGOs rather than officials.
AIW: How do you envisage the cooperation of the Azerbaijani and Turkish diasporas in the future?
Diaspora organizations have to be made stronger. The sense of national identity and national will has to be increased among the people living abroad. For that to happen, there has to be both an intellectual and economic basis. So, this is a long process. Unfortunately, we Turks have not been especially good in this area up to now, but I am confident that in the next decade or two, the Turkish Diaspora will be in a much better position than it is now. The number of Azerbaijanis living abroad is still small. That community needs encouragement and additional financial support. And we must all work to increase the awareness of young Azerbaijanis there about their own language, culture, and beliefs. Otherwise they will be assimilated rather than integrated.
AIW: What are the next steps you see in the relationship between Turkey and Azerbaijan?
Official visits back and forth need to be continued, and more people-to-people contacts need to be established. Unfortunately, up to now, not very many tourists come from Turkey to Azerbaijan and most Azerbaijani tourists go only to Istanbul or Antalya, missing many other places they might visit. In this field, much more needs to be done, but with Azerbaijan's increasing economic potential, this is just a matter of time.
AIW: Based on your diplomatic experience, what would you recommend to young Azerbaijani diplomats as they prepare to promote Azerbaijan's interests abroad?
They have to know their own culture and their own history – Turkic history and Islam as well as other religions, like Judaism and Christianity – so that they can defend their rights and beliefs. They must know their immediate history as well, Soviet and Russian, and the history of their neighbors, Ottoman and Iranian. And of course they should also be familiar with world history, not only from political aspect, but also from economic aspect – why this country has invaded the other one, why it withdrew; why the map of the Middle East or Africa, for instance, has been drawn in a way it is – to divide those countries and remain influential afterwards. In short, they must be knowledgeable, open-minded but critical, not accepting anything on the basis of authority alone. They should view problems from different angles, not only from the perspective of western sources which are biased in many respects.
Moreover, diplomats must know the place or organization to which they are assigned, the rules that govern diplomatic life, and the best way to make friends with diplomats and other people. My first recommendation would be that Azerbaijani diplomats should visit the Turkish embassy on their arrival to get their assistance and support. They will always find young people there who, I am certain, will be willing to help their Azerbaijani colleagues in any way they can. I wish all of them good luck in their careers.