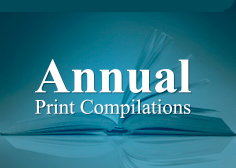 Azerbaijani culture in Diaspora: A conversation with Renara Akhoundova
Below is an interview with Renara Akhoundova, a distinguished performing artist based in Paris, the fifth in the interviews Azerbaijan in the World has recently conducted with leading figures of Azerbaijani culture. Mrs. Akhoundova's web page is at www.renara.org/english.html.
Azerbaijan in the World: How did it happen that you became an artist? Was it a rational choice or the spontaneous pursuit of what you felt to be your calling in life?
Renara Akhoundova: I believe I was indeed born musician, even though this gift affected me differently at different points in my life.
The first time I touched a musical instrument, I was three and I began to play children's songs. This was a revelation for my parents and a beginning for me. Two years later, I took up the study of music seriously, first with Lidiya Yegorovna, then at the eighth musical school and finally, as a result of contests, I entered the Bul-Bul School of Music in Baku. The foundation of my studies was laid in the classics; consequently, improvisation had little role in my work for many years, even though it is so innate to what I am.
After a lengthy pause in my music career and having arrived in Paris, I by a stroke of fate found myself in a Greek restaurant in Saint Michele, where I subsequently had the great joy of working with various musicians: they all played traditional Greek music, and here the harmonies of my motherland was a great asset for me, for in Greek music, there are Byzantine and Eastern motifs.
I then experienced yet another pause in my musical work, one of some three and a half years in length, following which I have entered a new stage. Now I find that my music truly expresses my life and my values, and I am very grateful for it.
AIW: How has the subject matter of your music evolved and what influences have affected you in this evolution?
Akhoundova: Back in the days, I was profoundly affected by the ideas of Marshall Rosenberg, an experience that unleashed the inner deeper space of my being and gave birth to my first album, which I dedicated to him.
AIW: You are Azerbaijani, yet now you live in Paris and normally perform outside your homeland. Do you nonetheless feel you represent Azerbaijan with your music, or would you rather suggest that your music is more cosmopolitan in nature?
Akhoundova: I have lived in Paris for 23 years now, and hence my consciousness has evolved and continues to evolve on French soil. My music, however, represents a harmony of various elements, one of which is certainly rooted in the Azerbaijani tradition. I receive feedback from around the world and music I produce, consequently, feeds on the entire world and thus speaks a universal language.
AIW: Could you name any individual musicians, in Azerbaijan or indeed beyond, who have also had an influence on your music?
Akhoundova: I very much admire Uzeir Hajibayov, Vagif Mustafa Zade, Gara Garayev, Fikrat Amirov, Tofik Guliyev, and many others, even though I am not certain in every case as to the extent to which they have had an impact on my own music.
AIW: Is your music meant to convey any particular message? If Yes, what is the message and what is the audience?
Akhoundova: My message is simple: be present in my totality during the time of my performance and remain in harmony with the audience. Every soul has his/her own perception of my music, and hence of the message.
AIW: Where do you see your music going next?
Akhoundova: I cannot answer that. My music simply comes to me. I can only say that the more I learn about myself, the more I free myself from false ideas about myself and the world in which we live, the more I am in touch with my listeners, then each time this link produces something new. Each person bears in himself the divine essence of the creator, but not everyone knows about this. Hence, I simply trust the forces that transcend my earthy existence with this and would refrain from an attempt to rationalise this evolutionary process: the essential is born in the chaos of passing experience.
Geographically, my music is free to go everywhere and anywhere. I will be performing in Russia this coming December, for example. Just before that, I will be playing in the Pushkin House in London.
AIW: Have you plans to collaborate with Azerbaijani artists?
Akhoundova: I would certainly like to meet new artists who share my values, and if I find ones, I will certainly look forward to collaboration, for some greater product might emerge as a result.
AIW: Which of your concerts do you consider a particular success?
Akhoundova: All of them are special and dear to me, but I experienced very strong feelings during my performance in Kuwait in January 2009, as well as during the international congress for 85 years birthday of Bert Hellinger in December 2010.
AIW: Have your international performances been a result of direct contact between yourself and foreign agents, or were they rather organized through Azerbaijan's Ministry of Culture?
Akhoundova: I work with different agents based in different countries.
AIW: What is your assessment of the current state of the music scene in Azerbaijan and what should be done to prompt, and contribute to, its further evolution? That is, what forms do you think the government's support for music, and perhaps art in general, could assume?
Akhoundova: It seems that the Azerbaijani government is currently very active in culture and I hope conditions are being created for the best artists and real talents we have to gradually come to surface and develop further. Time will show whether these current efforts prove successful in this particular direction. I certainly hope they do.
AIW: What is your assessment of the cultural diplomacy Azerbaijan currently actively exercises abroad and would you have any recommendations one could use to improve the latter?
Akhoundova: The government needs to be more attentive to the truly talented artists regardless of their field and to provide the best with financial support.
AIW: The Azerbaijani government has by now come up with a number of mechanisms, including the international festival in Gabala and international mugham festival, through which it exercises its cultural diplomacy. What do you think about these efforts?
Akhoundova: All such efforts that allow people from around the world to learn about the ancient culture of the land of my ancestors are welcome.