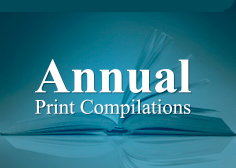 Azerbaijan and India
An Interview with H.E. Mr. Debnath Shaw
Ambassador of India to the Republic of Azerbaijan
February 25, 2010
Baku, Azerbaijan
Azerbaijan in the World:
What do you see as the central core of relations between India and Azerbaijan?
Ambassador Shaw: Relations between India and Azerbaijan are time-tested and multi-faceted. The basis for relations between the two countries is the historical, cultural and trade relations between the people of India and Azerbaijan. In the contemporary era, we have established friendly and all-round relations with the Republic of Azerbaijan soon after its independence in 1991 and opened India's resident diplomatic mission in Baku in 1999.
AIW: How have Azerbaijani-Indian relations evolved in the post-Soviet era and how would you describe their current status?
Amb. Shaw: In the almost two decades since Azerbaijan's re-emergence as an independent, vibrant, modernizing and fast developing nation our bilateral ties have been concentrated on establishing direct relations in various fields, in contrast to the indirect relations New Delhi had with Baku, mainly through Moscow, in the Soviet era. Perhaps, this is the reason that our ties are below the potential that exists. Both sides need to make greater efforts in this direction. I am quite clear in my mind that my primary task as Ambassador of India is to work relentlessly for direct contact and dialogue between the two governments and peoples in various sectors and at various levels. There is huge gap in perceptions and information about each other, which has to be fulfilled as a first step. We must learn and understand each other's aspirations and concerns directly and not through third eyes. The role of think tanks and research institutes in both countries is crucial in this regard. In this area, the Azerbaijan Diplomatic Academy and similar institutions could certainly play a vital role.
AIW: What is the state of energy cooperation between Azerbaijan and India?
Amb. Shaw: Energy security is an important element of the Indian government strategy as our USD 1.1 trillion economy is on a high growth trajectory and the country does not have sufficient hydrocarbon energy resources of its own to sustain GDP growth rates of 9 per cent per annum and beyond, to meet the challenges of poverty alleviation and all-round and inclusive social and economic development of our over 1.1 billion people. Azerbaijan's oil and natural gas are naturally of interest to India. Currently, Indian oil refining companies are making spot purchases of Azerbaijani light crude, shipped primarily through the BTC pipeline. Indian refiners would like to establish mutually beneficial long-term business relations with SOCAR. If Azerbaijan's excess energy resources can be used to manufacture products such as fertilizers, of which we are a major global consumer, we would certainly be interested to examine jointly the feasibility of such a project. Thanks to the assistance of oil industry engineers from Azerbaijan in the 1950s and 60s, such as Eyyub Taghiyev, the Indian oil exploration and production industry has today evolved into a global player. There is potential for cooperation in the E&P sector in Azerbaijan as well.
AIW: What are the main components of trade and areas of cooperation between Azerbaijan and India, apart from energy?
Amb. Shaw: Our primary trade consists of Azerbaijani crude oil exports to India. From India, Azerbaijan is buying synthetic textiles, garments, pharmaceutical products, tea, meat, machinery and industrial equipment. Like Azerbaijan, India, too, is investing heavily in its knowledge-based economy and other vibrant non-oil sectors. Promising areas of economic cooperation and collaboration exist in IT, telecommunications, designing and engineering consultancy, erection and establishment of infrastructure projects, especially in the power and renewable energy sectors, and also some areas of agriculture, such as tea growing and processing, and education, including in the burgeoning IT education sector. Azerbaijan's historical role as the crossroads of several silk road routes, including one from India, can be revived if some infrastructure projects, including a railway link to Bandar Abbas in the Persian Gulf, which serves as the main enter port for India's trade with the Caucasus region and south eastern Europe, are contemplated.
AIW: What is the state of bilateral cultural and social cooperation?
Amb. Shaw: The social and cultural exchanges between the two countries are mainly people driven. The two governments are currently discussing cooperation agreements in the fields of culture, education, tourism, environmental conservation, among others. Meanwhile, in recent years a few performing artists from India and Azerbaijan have staged performances in Baku and Delhi respectively. More are necessary and will take place once the cultural agreement is signed. Tourism promotion work will result in larger numbers of residents of each country visiting the other. This is very important for the growth of our knowledge and understanding of each other, which we consider vital for the growth of a mature relationship. The Azerbaijan University of Languages in Baku is preparing to establish an India Centre with a Hindi language teaching unit. This will be major development. There are a few centers in India doing research work on the Caucusus region, including Azerbaijan, and we wish to support their effort. We also hope to get some cultural events such as a photographic exhibition and perhaps a music/dance performance from India to Azerbaijan. The Indian community in Azerbaijan of about 400+ persons, organized as the Indian Association, organizes outreach activities with the local community through social/cultural celebration events with music, dance and Indian food, usually held in conjunction with major India festivals.
AIW: Do you see any hurdles that India and Azerbaijan will have to overcome in order to improve their relationship?
Amb. Shaw: Both sides have to overcome lack of knowledge, understanding and trust in order to catapult the relationship to an even higher level. Direct flights and establishment of shipping and banking facilities will help the process.
AIW: India has always expressed its full support for Azerbaijan's territorial integrity. Why then did it vote against UN General Assembly Resolution 10693, which was passed in March 2008?
Amb. Shaw: India's policy on the Nagorno-Karabakh issue has always been transparent and consistent. India supports the territorial integrity and sovereignty of Azerbaijan, and we hope that the dispute can be resolved peacefully through dialogue. This will continue to be our position.
AIW: Some analysts have suggested that 2009 was dominated by an effort of all countries in the region to adjust to the new conditions created by the August 2008 war between Russia and Georgia. How well do you think Baku has done in this regard?
Amb. Shaw: Azerbaijan's foreign policy strategy of friendship and good ties in all directions, has served it well both with regard to the geo-strategic situation in the region and its own effort to deal with the global economic downturn. Thus, we see that Baku has fared very well on both counts. Its diplomatic space has expanded in 2009 with the opening of a number of new diplomatic missions and visits of major leaders to Baku. Economically, the manat held its ground and Azerbaijan's economic growth was the highest in the region and among the highest in the world.
AIW: Given your own experience, what advice would you give young Azerbaijanis beginning their careers in diplomacy?
Amb. Shaw: Work hard. Be a good listener and practice your public speaking skills. Not everyone is a born extempore speaker. Do not hesitate to prepare in advance what you want to say or write in a public forum. Learn to go out and enjoy public events. Writing good reports and analysis is important. It is also important in diplomacy to be seen and heard in the public domain. Do not hesitate to attend as many events, including media events, as possible. Place yourself as a salesman selling a product or service. In this instance, the product/service is your own country. How well you convince your interlocutor about your country and its viewpoint will, to a great extent, depend on your "selling" skills.