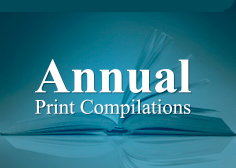 Azerbaijan and Bulgaria
An interview with H.E. Mr. Vasil Kalinov
Ambassador of Bulgaria to Azerbaijan
April 14, 2011
Baku, Azerbaijan
Azerbaijan in the World: What do you see as the focus of relations between Azerbaijan and Bulgaria?
Ambassador Kalinov: The most important thing is that after the collapse of the Soviet Union and the entire Eastern bloc, Azerbaijan entered on the path of independent development. And we view Azerbaijan both as an independent state striving to define itself in terms of its new post-Soviet identity and to strengthen its sovereignty and independence. We have great respect for Azerbaijan and look forward to a mutually profitable partnership.
In the history of our states there is much in common since Bulgaria also in the course of 45 years was under the influence of the Soviet Union and was part of various political and economic structures created and controlled by Moscow after World War II. As a result, for Bulgaria just as for Azerbaijan, the period immediately after the collapse of the Soviet Union was a period of self-definition and finding one's place in the system of international relations.
Despite this similarity in our histories, there are serious differences between us. Azerbaijan for us is a very wealthy country with various natural resources, while Bulgaria on the contrary is a state which does not have such broad possibilities. Nevertheless, we have defined out path toward European integration and have become a member of the European Union and NATO. Hence, while there is much in common between our two countries, there are also differences.
Most importantly, we have friendly relations and our peoples have common mentalities. Both our peoples are very hospital. Both Bulgaria and Azerbaijan have populations of approximately eight million, both states are striving to the institutionalization of democratic principles of state formation and good neighborly relations. At the same time, we understand that each country has its own path of development. We know that Azerbaijan is in conflict with Armenia, as a result of which the latter occupies part of the territory of Azerbaijan and that the government of Azerbaijan is expending much effort and energy to achieve the liberation of its lands.
AIW: What is the level of energy cooperation between Azerbaijan and Bulgaria?
Amb. Kalinov: Already during the times of Heydar Aliyev, good relations were developed between our two countries. Agreements on cooperation were signed, and diplomatic missions were opened both in Baku and in Sofia. When the question arose about European energy security and when Azerbaijan began to look beyond Russia regarding the export of its natural resources and the question arose about the construction of corresponding oil and gas pipelines, the energy question became part of the strategic relationship between our countries.
Bulgaria shares the view of official Baku that diversification is the most powerful instrument of strengthening the real sovereignty of the state. And I consider that the basis of our relations is the fact that the direction of relations is defined by the market and not by a monopoly. When the market is the defining factor, there is little place for voluntaristic decisions. If and when Azerbaijan finds it profitable to sell energy to the East, it will sell them to the East; if and when it will be profitable for Azerbaijan to sell to the West, it will do that. And for us, as a European country, this is the defining factor. For that reason, Bulgaria shows great interest in all energy projects being developed by Azerbaijan.
There are three such projects in which Bulgaria is directly involved. First, this is Nabucco, a European project to which Bulgaria devotes enormous importance and which has a great future and one which, on the other side, will allow Azerbaijan to strengthen its independence to a still greater degree. I am certain that the Nabucco project at the end of the day will be realized despite the existing economic and political difficulties.
The second project in which Bulgaria has a direct interest is the Turkey-Italy-Greece interconnector which is expected to have a branch going into Bulgaria. And the third such project on which for two years a joint Azerbaijani-Bulgarian working group has been operating concerns the transport of compressed natural gas from the Georgian port of Kulevi, which Azerbaijan currently rents, and the Bulgarian port of Varna. This project is complicated since it would be the first project in the framework of which compressed methods will be used. I hope that in this year, the working group will complete its work and we will witness progress in this area as well.
While it is directly involved in these three projects, Bulgaria also supports all projects of Baku involving diversification, including the AGRI project with Romania. And in principle, these three projects which I have enumerated form at the present time the heart of our relations.
AIW: What are the main components of trade and areas of cooperation between Azerbaijan and Bulgaria, apart from energy?
Amb. Kalinov: At present, we are living through a period of developing the potential for cooperation in many other sectors as well. The first of these is a wide range of cooperation between various state institutions. We have already prepared for signing a number of such cooperation agreements. We also, for example, have a great readiness for cooperation in science and education, in disaster response, in the protection of confidential information, ecology, transportation, and other important areas. A key moment in this will be, I consider, the session of the inter-governmental commission which is to take place in the first half of November of this year in Baku where there will be a push toward the finalization of all these accords and the beginning of their realization. Thus, in this year and in the next, we expect the signing of inter-governmental accords in all areas of cooperation, a serious achievement which shows that our relations are growing and reaching a new level. I also hope that we in the near future will achieve a high level of cooperation between civic structures and the individual citizens of our countries. Thus, possibilities for tourism are developing. I have said many times and, using this opportunity, will again stress that Bulgaria offers broad possibilities for tourism. Why should Azerbaijani citizens spend vacation only in Turkey and Dubai? There is a beautiful sea with wonderful beaches in Bulgaria as well.
Some seven million tourists from various countries such as France, the UK, Germany, Russia, Ukraine, Belarus, the Scandinavian countries and others visit Bulgaria. Why shouldn't Azerbaijani tourists also come to vacation in my country, especially since there should not be a language barrier as the overwhelming part of the population of Bulgaria understands Russian which as I know a majority of Azerbaijani citizens do as well?! In this connection, there are also no transportation problems as flights between our countries connect through Istanbul and are only 3.5 hours long. If tourist ties will deepen, then there will be no problems for developing direct flights between our two countries, especially since there were preliminary negotiations about this about two years ago. Then, there was not an economic basis for this, but if we are able to increase the flow of tourists, then this question can be taken up again. An agreement of this kind, for example, was already reached between Georgia and Bulgaria, and in a short time, direct flights between them will begin.
Another sphere in which there are possibilities for the broadening of cooperation is education. Why should Azerbaijani young people not come to Bulgaria for their higher education? The diplomas of all the institutions of higher education of Bulgaria are recognized throughout Europe. Bulgarian institutions offer a broad selection of educational programs in various languages, including English, German and French. The broadening of cooperation in this sphere will create opportunities for the broadening of cooperation and interaction between the young people of our countries. Thus, I appeal to the youth of Azerbaijan that they not view Bulgaria as a country they know little about: Bulgaria is a friendly European state where the young people of Azerbaijan can acquire a good education. At present, 12 Azerbaijanis are studying in Bulgaria, and this figure can and must increase, all the more so because thousands of students from countries like Turkey, Romania and Greece are already studying in Bulgaria. Students can apply to these universities directly through their websites, but the embassy is also happy to help in arranging the necessary contacts.
In addition, Azerbaijanis can acquire in Bulgaria very good real estate. Citizens of Romania, Ukraine, Russia and Belarus are very actively buying property in Bulgaria. Why should not Azerbaijani citizens turn their attention in this profitable direction?! Property in Bulgaria is less expensive than in Baku. Besides this, Azerbaijanis can purchase property in the best resorts of Bulgaria. Having bought property in Bulgaria, Azerbaijani citizens can acquire favorable conditions for visas which they can receive for periods up to three years. This offers a good chance for spending time in Bulgaria.
The next potential direction of cooperation involves trade. Bulgaria can offer an enormous variety of high-quality production of food, including wines, and medicines which can find their place in the corresponding markets of Azerbaijan. We have invited Azerbaijani wine experts to Bulgaria and they have given high marks to Bulgarian wine. Why not develop this? I hope that businessmen in both countries will make the efforts for this cooperation to be achieved. Two years ago, we organized an Azerbaijani-Bulgarian business forum and I hope that the participants will devote more efforts for the realization of the initiatives which were discussed at that meeting. At present, there is movement in the area of the food industry and pharmaceuticals, but a lot more needs to be done in this direction.
AIW: What is the state of bilateral cultural and social cooperation?
Amb. Kalinov: Earlier this month, Abulfaz Garayev, the culture minister of Azerbaijan, and his Bulgarian counterpart signed an agreement about cooperation in this area. Next year, Bulgaria will host an Azerbaijani cultural festival and soon after that I hope there will be a similar measure for Bulgarian culture in Azerbaijan. So that in this direction, one can say that the necessary steps are being taken right now.
AIW: What is the state of cooperation between the two countries within the Eastern Partnership framework?
Amb. Kalinov: Bulgaria positively supports the initiative of Poland and Sweden. We understand that the more active participation of Azerbaijan in this initiative in a multilateral format is complicated by the ongoing conflict of this country with its neighbor Armenia. We very well understand the position of Azerbaijan on this issue. Moreover, we positively evaluate any initiative in which Azerbaijan is ready to participate or which Azerbaijan itself initiates. In the framework of the Eastern Partnership, Bulgaria cooperates with Azerbaijan in the area of legislation and legal activities.
In addition, speaking in concrete terms, we want to cooperate in the area of ecology. We had a meeting with your ecology minister Bagirov who with very great respect invited his Bulgarian counterpart to visit Baku, a visit which could give a definite push forward for the development and signing of a corresponding agreement on ecological cooperation. The construction of ecological stations and the development of renewal sources of energy are very popular in Bulgaria. The most important thing for us is that Azerbaijan define for itself the priority directions which it wants to develop in the framework of the Eastern Partnership. The existence of such understanding would broaden the possibilities for bilateral cooperation within the Eastern Partnership, but at the present moment, we consider that there are good possibilities for cooperation in the area of ecology.
AIW: Some Eastern European states, because of their experience in the Soviet bloc and now in the EU, seek to position themselves as a bridge between the former Soviet states and the West. Does Bulgaria also define itself in this way and envisage such a role for itself?
Amb. Kalinov: I do not consider that this position is correct. A democratic approach by definition rejects pressure from the outside. No one in Bulgaria will ever attempt to impose something on Azerbaijan or to speak in some way as an intermediary for Azerbaijan. Azerbaijan does not need such intermediaries; it is a sufficiently solid international partner and a sovereign state with a quite developed political system.
Of course, there are directions in which Azerbaijan should still be developed on the path to democratization, but is there any state in the world about which that could not be said? In all countries, further democratization is necessary. We look at Azerbaijan with understanding, knowing the inheritance and baggage it has and with what difficulties a country encounters in the building of a sovereign state practically from zero. At the present moment, Azerbaijan has already restored its production and political stability; the people has received the opportunity to develop and the government has guaranteed the development of education, health and cultural development. Thus, we view Azerbaijan as a modern developed European state. Being a European country itself, Bulgaria supports democratic values, but on the other hand, we understand that democracy is a process. For us the main thing is to ensure continuing and effective dialogue between Azerbaijan and Bulgaria.
AIW: Given your experience, what advice would you give young Azerbaijanis beginning their careers in diplomacy?
Amb. Kalinov: In general, I do not like to give advice, but I would like to stress that for young diplomats, at the basis of diplomacy and all diplomatic life there should be a love for their motherland. They must be true to Azerbaijan and believe in the path of development of Azerbaijan. And secondly, let young diplomats know that between our countries there exist good friendly relations and that Bulgaria is a state that is one of the most friendly toward Azerbaijan.