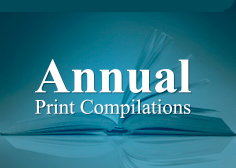 Azerbaijan and Greece
An interview with H.E. Mr. Ioannis Metaxas
Ambassador of Greece to Azerbaijan
May 18, 2011
Baku, Azerbaijan
Azerbaijan in the World: How have Azerbaijani-Greek relations evolved in the post-Soviet era and how would you describe their current status?
Ambassador Metaxas: Both states belong to the same geographical area, the
broader Black Sea area. This proximity produces common interests and brings both countries and their peoples ever closer. Diplomatic relations were established in 1992, and thus next year, we will mark their 20th anniversary. The Embassy of Greece in Baku began work in 1993, and the Embassy of Azerbaijan in Athens opened its doors in 2004.
Our bilateral relations are very good, with a high-level political dialogue developing in recent years. Presidential and ministerial visits in both countries have been instrumental in this. Last April, the state visit to Baku of the President of the Hellenic Republic, Dr. Karolos Papoulias, was very successful and further deepened our relations to the point of a real partnership. I am confident that this partnership will continue to develop benefiting both our people.
AIW: What is the state of energy cooperation between Azerbaijan and Greece? What
is your assessment of the importance of, and prospects for, the Southern Corridor gas projects?
Amb. Metaxas: On 2007, both countries signed a memorandum of cooperation in the area of oil and gas. Greece also declared that we wanted to be the first EU member-state to directly import gas from Azerbaijan. This wish may become a reality during 2011, since it is in principle agreed that the Turkish Company BOTAS will transfer to SOCAR its obligations arising from its contract with the Greek Public Gas Company DEPA for the purchase of 0,75 bcm/year. In addition, Greece stands ready to cooperate with Azerbaijan, in order to build the ITGI and IGB pipeline projects, which can allow your country to directly export, through Greece, gas to Italy, Bulgaria, maybe also Romania and other countries of South East Europe.
The overall Southeastern European Market, which can be reached through my country, will have a supply gap of 8 bcm/year by 2020 and 12 bcm/year by 2025. The combination of the design capacity of 9 bcm/year for ITGI and 3 bcm/year for IGB pipelines, with a maximum capacity of 12 bcm/year and 5 bcm/year respectively, will provide a perfect solution for matching the future supply of Azerbaijani gas with the demand in the markets of Greece and its neighboring countries. Let me also stress that the energy sector in Greece offers a lot of investment opportunities and may be interesting for your country.
AIW: What are the main components of trade and areas of cooperation between Azerbaijan and Greece, apart from energy?
Amb. Metaxas: According to the Greek Statistical Authority, during 2010 Greece exported to Azerbaijan goods valued at 12,84 million USD, while we imported from your country goods valued at 13,21 million USD. These figures do not correspond to the potential of both countries. Our economies are complementary. Therefore, bilateral trade can further expand to mutual benefit. Moreover, a lot of opportunities exist for the development of our business relations. Azerbaijani investors can take advantage of current opportunities in Greece and make profitable investment. For instance, some Greek Hotels are on sale. The real estate area in general offers great opportunities. Prices are now low and will start to climb again, once the economic crisis is over, a year or two from now. A lot of opportunities for investment exist in other sectors as well. Our Authority Invest in Greece can provide useful information and administrative support to any interested Azerbaijani investor.
AIW: What is the state of bilateral cultural and social cooperation?
Amb. Metaxas: We have had a bilateral culture agreement with Azerbaijan since 1997. On the basis of that accord, the second bilateral program on cooperation in the fields of science, education and culture for the years 2011-2013 has been agreed to and is now being implemented. Among its provisions are scholarships for Azerbaijani students wishing to study in Greece. We also support the operation of the Center of Modern Greek Language and Culture, set up in 2004 within the Baku Slavic University. In this Center, Azerbaijani students learn modern Greek, with very good results. We believe that this Center constitutes a true bridge between our two people.
AIW: What is the state of cooperation between the two countries within the Eastern
Partnership framework? What future do you see for this initiative?
Amb. Metaxas: The Eastern Partnership, along with the Black Sea Synergy, are EU policies that aim to enhance our relations with our eastern neighbors, including of course Azerbaijan. Greece, being an EU member-state geographically very close to Azerbaijan, actively supported the establishment of these policies. And Greece wishes to also use this opportunity to enhance bilateral cooperation with your country. One EU twinning project on Capacity Development for Enhancement of Copyright and Related Rights in the Republic of Azerbaijan has already been awarded to a consortium with Greek participation. Moreover, as part of the Eastern Partnership initiative, negotiations for an EU-Azerbaijani Association agreement have begun. The next step will be an accord on visa facilitation and readmission. If Azerbaijan becomes a WTO member, it will be offered the chance to conclude with the EU an agreement for a deep and comprehensive free trade area. I therefore believe that the Eastern Partnership has a bright future and your country can effectively use this EU policy to get ever closer to the European Union.
AIW: What in your view ought to be the next steps in relations between Azerbaijan and Greece?
Amb. Metaxas: After such a successful visit of the President of the Hellenic Republic in Baku, last April, it is very difficult to plan equally important steps. However, relations between two countries belonging to the same geographical area never stop. In this context, I can anticipate the visit of the Azerbaijani friendship group of the Milli Majlis to Athens and the organization of bilateral political consultations there as well. I also wish that bilateral trade continues to increase. Last but not least, I hope that, among the decisions for the export of the Shah-Deniz-2 Azerbaijani natural gas, one part will be exported through the ITGI project, giving, as I said, to Azerbaijan the possibility to have access to new customers in Southeast Europe.
AIW: Given your experience, what advice would you give young Azerbaijanis beginning their careers in diplomacy?
Amb. Metaxas: The wish to serve his or her country is the basis for the decision of each person to become a diplomat. This career is a sort of adventure, having little in common with other careers in the public sector. A prerequisite for the success of a diplomat is to respect the law of his country, the law of the country where he is appointed and the international law. Of course, a diplomatic career can complicate family, something a young Azerbaijani needs to take into account as well.