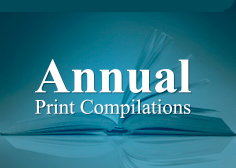 Azerbaijan and Moldova
An interview with H.E. Mr. Ion Robu
Ambassador Extraordinary and Plenipotentiary
of the Republic of Moldova to Azerbaijan
September 10, 2008
Baku, Azerbaijan
Azerbaijan in the World: In your view, what is the most important feature of relations between Moldova and Azerbaijan? How do you rate the level of these relations at present? And which aspects of bilateral relations have been the most successful and which require additional attention?
Ambassador Robu: Relations between Moldova and Azerbaijan Republic today are marked by friendship and mutual cooperation. We are connected by strong ties of friendship, mutual support, cooperation, and partnership. Political and economic cooperation, as well as cultural and educational exchange are bringing us ever closer together as peoples and states.
There are more than 50 inter-governmental and inter-ministerial agreements linking our two countries. A new impulse for the development of relations was given by the official visit of Moldova's President Vladimir Voronin to Baku, during which he and Azerbaijani leaders discussed expanding political dialogue, bilateral and regional cooperation, energy cooperation, investment projects, and a variety of other issues of mutual concern.
Cooperation between our two parliaments is also rapidly developing. Moldova's parliamentary chairman, Mariann Lupu visited Baku in May of this year to take part in the celebration of the 90th anniversary of the Milli Majlis of Azerbaijan.
We are watching ever growing ties between scholars and scientists in our two countries and among various sectors of our populations, in particular young people. George Duka, President of Moldova's Academy of Sciences has recently paid a visit to Azerbaijan.
This year, for the first time in a long period, a festival of Moldovan culture took place in Azerbaijan, a celebration that enjoyed great success, as did an analogous measure for Azerbaijani culture in Moldova a year ago.
But despite these successes, it is obvious that we have not yet realized the full potential for cooperation between our two countries, especially in the economic sphere. Business people in our countries do not appear to know very well the possibilities of each other's markets, and it is our responsibility to provide them with the information they need.
AIW: What role do you see Azerbaijan playing in the future development of your country?
Amb. Robu: In recent years, Moldova, just like Azerbaijan, has become attractive for businessmen and investors. Our country is ready to create the necessary conditions for all Azerbaijani companies interested in operating in Moldova. We are especially interested in doing that in the energy sector where Azerbaijani specialists have particular expertise, some of which they have already generously shared with their Moldovan colleagues.
At present, we are very interested in the technical assistance which Azerbaijan can provide Moldova in prospecting for oil and gas. In March 2008, Azerbaijani experts from SOCAR came to Moldova for the second time. They examined what we had done to that point and provided valuable recommendations on how we should proceed further. SOCAR President Rovnag Abdullayev is also expected to pay a visit to Moldova soon.
We also believe that Moldova can play a role in the creation of new oil and gas transport corridors from the Caspian basin to Europe through the exploitation of the Giurgiulesti oil terminal located in the southern part of our country as a possible extension of the Baku-Supsa system. If the project gets materialized, Caspian oil and gas could be transported to some countries in Europe through the Danube River.
AIW: What do you see as the next steps in the development of relations between Azerbaijan and Moldova?
Amb. Robu: Our countries are building a new home in which we and future generations will live. The more attention we devote to this task and the more seriously we work at it, the better it will be for our children and grandchildren. Personally I am deeply convinced that our countries – Moldova and Azerbaijan, by combining our efforts will build a future based on the triumph of all-human values. In these conditions, our bilateral ties take on a special significance. We are very glad that in recent times, there has been a continuing dialogue between our two countries and our two peoples at the highest levels and at other levels as well.
The interest of each of the sides for mutually profitable partnership has grown dramatically and is taking on ever new aspects. The most prospective direction of the development of the economies of our countries lies with mutual investment projects. The presidents of our countries have directed their governments to develop and achieve such concrete forms of cooperation. I have already pointed out that we have not yet realized our full potential in this area, and I am confident that working together we can broaden trade between our two countries, just as we are working to expand cultural ties, tourism, and educational exchanges.
AIW: What impact do you think the recent events in Georgia will have on the security of this region and the resolution of the so-called "frozen" conflicts in other countries of the region, including Azerbaijan and Moldova?
Amb. Robu: In speaking of the Transdniestria conflict, I would like to say that the answer to this question is contained in the declaration of the Government of the Republic of Moldova in connection with the situation in South Ossetia and Abkhazia.
That document stresses that "unfortunately, the year-long interethnic conflict in Georgia has not found an adequate solution based on the standards of the international law and human values this time either. It transformed into a bloody drama with casualties among the civil population. Rejecting categorically all methods of forcible settlement, including those of ensuring territorial integrity, the Moldovan government does not consider however that the international recognition of Abkhazia and South Ossetia will stabilize the situation."
At the same time, the document stresses the absence of any connections and parallels between the situation which exists in Georgia and that which exists in the Transdniestria region of Moldova. The latter has its own distinctive features, and there are no objective reasons for conflict. Consequently, we hope that all partners will do everything possible to ensure a constructive approach to the resolution of the problem.
The Nagorno-Karabakh conflict also has its own specific features. The common feature of these conflicts is aggressive separatism supported by external forces which block our states from achieving any resolution. We must work together ever more closely in order to achieve greater positive results and by peaceful means reestablish the territorial integrity of our countries.
AIW: Azerbaijan and Moldova cooperate not only bilaterally but also in the multilateral framework of GUAM. What importance does this organization have for your country? And how would you like to see it develop, especially in the wake of the recent events in Georgia?
Amb. Robu: Our countries cooperate in the framework of the Organization for Democracy and Economic Development – GUAM, where we actively discuss questions of how we can work together. In 2007, GUAM marked its 10th anniversary, and on that occasion and under the presidency of Azerbaijan, the organization took a number of steps to raise its authority in the world. Earlier this year, the members of GUAM took additional steps in this direction at a Baku conference on GUAM's development strategy.
GUAM has already successfully realized such projects as a free trade zone, cooperation in transportation routes and trade, and the creation of the national virtual center SECI-GUAM. The chief task of this center with its center in Bucharest is to support the exchange of information between national entities of the GUAM countries in such areas as the struggle against transnational crime and others.
In my view, one of the basic directions of GUAM's activity in the future should be the development and implementation of energy projects including the creation of an effective corridor between east and west and the achievement of the GUAM countries' aspirations to integrate with European institutions. As to the impact of Georgian events on GUAM, that must become the subject of discussions among the GUAM member states.