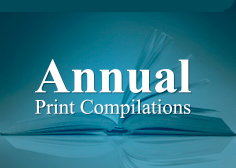 Azerbaijan and Japan: Towards an expanded partnership
An interview with H.E. Mr. Gursel Ismayilzada
Ambassador of the Republic of Azerbaijan to Japan
Azerbaijan in the World: What do you see as the central core of relations between Azerbaijan and Japan?
Ambassador Ismayilzada: Relations between Azerbaijan and Japan are built on principles of common interest, mutual understanding and respect, which work to the benefit of our two nations. The two countries share common values such as democracy, free market economy, human rights, peace and stability in the world to which they both work to contribute. From the very first years, these factors created favorable ground to develop our cooperation.
The most significant development of bilateral relations took place after the visits of the national leader Heydar Aliyev in 1998 and President Ilham Aliyev in 2006 to Japan. As a result, political dialogue between our countries is currently at a high level. Japan was among those who voted in favor of Azerbaijan's candidacy for the position of a non-permanent member of the UN Security Council. Moreover, Japan has always supported the territorial integrity of the Republic of Azerbaijan. The GUAM+Japan dialogue and cooperation framework is another accomplishment. And the ties which we have established continue to grow and deepen. In recent years, Azerbaijan's energy contribution to Japan and Japan's ODA assistance to Azerbaijan have been central to our relationship.
AIW: How have relations between Azerbaijan and Japan evolved in the post-Soviet era and how would you describe their current status?
Amb. Ismayilzada: Japan was among the first countries to recognize Azerbaijan's independence and it was among the first to offer technical assistance, grants and to organize various training courses for our experts during the initial post-independence stage of economic and social hardship.
Japan has also been a pioneer as far as investments in our energy projects and the development of Azerbaijan's off-shore oil fields are concerned as well as a backer of the construction of the Baku-Tbilisi-Ceyhan pipeline. Now given Azerbaijan's rapid economic growth and the level of success it achieved on the path towards modernization, our bilateral cooperation has geared up to equal partnership and is expanding into other areas as well.
AIW: What are presently the key areas of cooperation and dissent between Azerbaijan and Japan? What are the main components of bilateral trade?
Amb. Ismayilzada: The key area of cooperation remains the energy sector, including the petrochemicals industry. Japanese companies such as ITOCHU and INPEX are actively involved in the oil industry of Azerbaijan and have recently increased their shares in ACG project. In addition, Japan is interested in the realization of Southern Gas Corridor as well as Trans-Caspian Project.
At the same time, we are seeking to diversify our cooperation into the spheres like tourism, agriculture, industry, and information & communication technologies, among others. Recently, we have witnessed increasing interest by the Japanese companies in the infrastructure projects in our country, including in the fields of construction safety, disaster prevention, and environment. To that end, our embassy provides as much information as possible to Japanese companies about investment possibilities and business opportunities in Azerbaijan.
AIW: What is the state of bilateral cultural and social cooperation?
Amb. Ismayilzada: Our work in that area is important in promoting mutual understanding and a strong friendship between Azerbaijani and Japanese people. The Embassy pays close attention to the development of cultural relations and public diplomacy. Our main goal in this direction is to expand media ties, strengthen people-to-people contacts, and increase mutual understanding through various presentations, publications, art and cultural exchange.
The Embassy also works to promote Azerbaijani culture in Japan. Last year, for example, we held a number of seminars and presentations on Azerbaijan in such major Japanese universities as Keio, Sophia, Tsukuba, Utsunomiya, and the Gunma Prefectural Women's University, among others. We also publish and disseminate the IRS (Heritage) magazine in the Japanese language, on pages of which readers can find comprehensive information about Azerbaijan, including its history, architecture, cuisine, and lifestyle.
We are also pleased to witness that the number of tourists visiting Azerbaijan from Japan has been growing every year. So too have alternative platforms upon which people-to-people contacts are set to flourish, including a new-born idea to introduce the concept of sister and friendship cities in our bilateral relations. Now we are in the process of realizing this framework between Ismayilli—one of the natural beauties of Azerbaijan—and Ito city of Shizuoka Prefecture, home to world-famous hot springs.
AIW: What do you expect to constitute the core of your agenda as the Ambassador in the time ahead? What are the key issues currently facing Azerbaijan-Japan relations and what in your view should be the next steps in bilateral relations?
Amb. Ismayilzada: Azerbaijan is modernizing in all areas, and we would like Japan, as one of our main partners, to closely participate in this process. Over a relatively short period of time, we have achieved a great deal, and today our relations are truly a strategic partnership reflecting cooperation in political, socio-economic, humanitarian and other fields, as well as substantial dialogue on regional and international levels.
In addition to developing bilateral cooperation in such areas as agriculture, health, culture, tourism, ICT, Azerbaijan is also highly interested in working deeper with Japan in the field of human capacity building, including education, research and youth development, as a foundation for our future development. Therefore, Japan's technical assistance is very important to us.
I am confident that the successful and harmonious relations between the two countries will continue to expand for the benefit of our two peoples.
AIW: Given your own experience, what advice would you give young Azerbaijanis beginning their careers in diplomacy?
Amb. Ismayilzada: Compared to last two decades during which we faced challenges of the newly independent young country, young Azerbaijanis today have many more chances to develop their capacity and to gain vast experience in order to become fully fledged diplomats of contemporary time. To that end, our young diplomats should pay close attention to the efficient use of ICT, display our national tolerance, and be open to public discussion. Moreover, they need to acquire foreign languages and knowledge about other countries and be always updated on the currents of global affairs. They also need to develop good communications skills and the ability to work in a team, be responsible and punctual. Finally, regardless of the position they hold and the intellectual heights they have achieved, they should never stop learning and upgrading and updating their knowledge on the dynamically evolving complex world in which we happen to live and work.