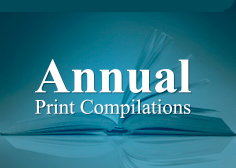 Vol. 6, No. 5 (March 01, 2013)
Approaching "red lines" on the Karabakh conflict
Armenia's plan to open an airport in the occupied territories crosses "red lines" both for Azerbaijan and for the international community. If Yerevan goes ahead, Azerbaijan will be forced to respond to this flagrant violation of international law, possibly through the use of force if increased diplomatic pressure does not work. But more significantly, because the reaction of the international community will affect the Azerbaijani decision, the international community, which up to now has invested so much hope in the OSCE Minsk Group, will be compelled to reconsider its ...
Read further
President Obama, do not be afraid of 'Khojaly!'
The White House's response to our petition about the Khojaly genocide speaks of some unspecified "human losses," while failing to mention Khojaly itself, a town that stood witness to the most horrendous massacre any post-Soviet locality had ever seen. Still worse, the response fails to mention the perpetrators by name, an attitude that amounts to nothing less than an appallingly evasive come-off. Is this supposed to be an "adequate response" to the voice of more than 125,000 US citizens, who approached our President—one who presents himself as a global champion of...
Read further