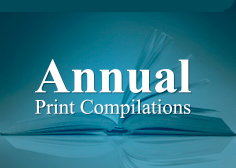 Vol. 5, No. 5 (March 01, 2012)
1992 Khojaly genocide remembered around the world
On February 26, President Ilham Aliyev and First Lady Mehriban Aliyeva led Azerbaijanis and people of good will around the world in commemorating the 20th anniversary of the Khojaly genocide and honoring the hundreds of victims of that horrific tragedy. More than 60,000 Azerbaijanis marched in Baku, more than a hundred Azerbaijani diplomatic missions and ethnic communities around the world held memorial services of one kind or another. And numerous governments, parliaments and individual parliamentarians denounced this crime against humanity. In marking the event, President A...
Read further
Azerbaijan as a middle-income country
Having recently celebrated the 20th anniversary of its independence, Azerbaijan is engaged in comprehensive reflection. After going through a stage of conceptual and institutional formation during the 1990s and a rapid transformation into a market-oriented economy during the 2000s, the country is evaluating its past and looking forward to the future, with many asking questions like: has Azerbaijan fully achieved the status of a middle-income country? In order to review Azerbaijan's accomplishments and ongoing challenges, this essay analyzes a set of aggregated economic and ...
Read further
Russian-Turkish relations between the Sovietization of Azerbaijan and the Sovietization of Armenia
On September 24, 1920, G. Chicherin sent Sh. Eliava a priority diplomatic dispatch, which said that, "the treaty of August 10 is the maximum of what can be achieved. It was necessary for us to conclude it. Providing Armenia with the ability to use the railroads was, according to Legran, a necessary condition, without which it would have been impossible to conclude the treaty and achieve the recognition of the occupation by us of Nakhchivan." In fact, this treaty dealt not so much with the railroad as with the transfer to Armenia of the greater part of the territory ...
Read further