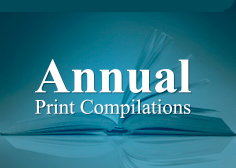 Vol, 4, No. 10 (May 15, 2011)
Azerbaijani Eurovision victory puts Baku in a new league
Paul Goble
Publications Advisor
Azerbaijan Diplomatic Academy
The victory in this year's Eurovision song competition by two Azerbaijani singers and the award of next year's competition to Baku puts Azerbaijan in a new league, one that is attracting more attention to the country both welcome and not. Azerbaijanis both in their homeland and around the world celebrated this latest triumph of their country, a reality commentators there and elsewhere unanimously noted. But as often happens, some writers used this occasion as a peg on which to hang other stories about Azerbaijan, an additional reality with which Azerbaijanis are going to have to cope as their country assumes a higher profile.
Immediately after Azerbaijani contestants Ell and Nikki won the Eurovision Song Contest on May 14, Azerbaijani officials began making plans for next year's competition, which as a result of their victory will be held in Baku. Ismayil Omarov, the general director of Azerbaijani Public Television and Radio Broadcasting Company, said that he was "sure" that next year's competition will be "the most beautiful and grandest" in the history of the Eurovision movement.
Asked about reports that Armenian representatives will not take part in the competition, Omarov said that "if this is really so, then I regret it. Eurovision is a contest which encourages human values. We don't invite anybody separately. It is a very long process, there are very serious rules, and we observe these rules." He also suggested that journalists and others should end their speculation about how much money had been spent to boost Ell and Nikki. Such people are "bad losers," the Azerbaijani television and radio official said, and while he offered no precise figures, he said they were less than last year.
Instead of discussing these problems, Omarov suggested that people should "not focus on finance. This is a victory for Azerbaijani culture and music, for Eldar and Nigar [as Ell and Nikki are by birth]. They were considered the favorites, and this turned out to be right." They won after a long selection process rather than by any government machinations as some commentators have suggested, who have pointed to the overwhelming votes for them from Russian and Turkish jurors relative to their vote totals among other national groups.
That was certainly the message delivered by the two winners. Eldar Gasimov said that their victory was not a personal one alone, but a victory for "the entire Turkic world." And Nigar Jamal, having thanked their supporters, noted that she was "holding a Turkish flag in [her] hand," because "we were representing the entire world. It means that we really are one nation in two states."
Azerbaijani officials were equally enthusiastic. Ogtay Asadov, the speaker of the Milli Majlis, said that "the victory of our duo is the victory of the entire Azerbaijani people. I searched for Azerbaijan in Google and can say that Azerbaijan has gained a great deal of popularity. So many people have viewed the news about our country." And Ali Ahmadov, the executive secretary of the ruling Yeni Azerbaijan Party, suggested that "Azerbaijan's Eurovision 2011 victory shows that ordinary Europeans are far less biased in their assessments [of Azerbaijan] than [are] European politicians," a reference to a recent European Parliament resolution criticizing Baku of violating human rights, intimidating journalists and harassing political activists.
Azerbaijanis are obviously proud that the Eurovision victory has put them in a new league, but they are clearly less comfortable with the reality than in that higher league, stories about anything concerning Azerbaijan—and as the parliamentary speaker pointed out, they are now more numerous than ever as a Google search shows—will become the occasion not only for spreading information about the country's successes but also for discussing shortcomings. That is a price well worth paying for being in the new league, but it is going to take some getting used to, especially among those who may feel that any criticism is an act of disloyalty.