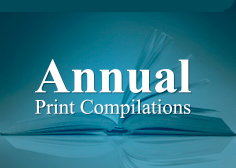 Vol. 3, No. 20 (October 15, 2010)
The Caspian basin states: From conflict to cooperation?
Since the end of the Soviet Union, many analysts have focused on the problems the five Caspian littoral states—Azerbaijan, Iran, Kazakhstan, the Russian Federation, and Turkmenistan—have had in reaching agreement on the delimitation of the oil and gas rich seabed of that body of water and thus have passed over in relative silence what may be an equally important development: the rapidly expanding cooperation among these countries on issues ranging from environmental protection to international security. That is unfortunate for two reasons. On the one hand, these growing relatio...
Read further
Turkmenistan warms up to Caspian delimitation deal with Baku
The global economic crisis has put Ashgabat in a difficult position. In April 2009, faced with falling European gas demand, Turkmenistan's top gas customer, Gazprom, halted purchases of Turkmen gas, leading to the unexpected explosion of the Central Asia Center-4 pipeline. For the next nine months—until December 2009—Turkmenistan and Russia haggled over new terms for their bilateral gas trade, robbing Ashgabat of vital export revenues in the meantime. When gas exports to Russia finally resumed in January 2010, they did so at a much lower level—about 10 billion c...
Read further
The Cold war: A Russian perspective
The Cold War remains a matter of intense discussion in many countries both because of the enormous issues it involves and the differences in opinions about them. Today, I would like to focus on three key questions: What was the Cold War about? Why did it end the way it did? And what lessons can we learn from it? Had I been speaking to you in Soviet times, my title would have been "The Russian Perspective," but those days are long past and so what I am going to say is only one of many although it is shared by many others as well. As far as the first question—What was the Cold ...
Read further