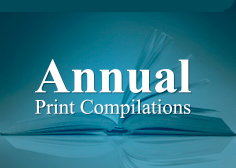 Vol. 3, No. 18 (September 15, 2010)
Russia's difficult balancing act in the South Caucasus: Medvedev comes to Baku after visiting Yerevan
Paul Goble
Publications Advisor
Azerbaijan Diplomatic Academy
At the end of August, Russian President Dmitry Medvedev visited Yerevan and signed an agreement extending Moscow's lease on a military base in Armenia and committing Russia to defend that country. Then, less than two weeks later, the Russian leader made his third visit to Baku, the latest effort by Moscow to maintain its difficult balancing act among the countries of the South Caucasus even as the Russian government exploits its growing power there in the wake of the Russian-Georgian war of two years ago particularly relative to powers outside the region. It remains unclear at this writing how far he succeeded.
Azerbaijanis were outraged by the base agreement between Russia and Armenia, viewing it not only as a step that will lead Yerevan to be even more intransigent in negotiations on the withdrawal from the 20 percent of Azerbaijani territory that Armenian forces occupy but also as an indication that Moscow is not going to be an honest broker in talks between Baku and Yerevan, a role Russia has been promoting for itself in recent months at the expense of the OSCE Minsk Group which has little to show for its more than 15 years of effort.
And because of that, Azerbaijanis had extraordinarily high expectations that Medvedev would offer something equally valuable to Baku to restore the balance, all the more so because they believe that Moscow, despite its tilt on occasion toward Armenia, continues to view oil-rich and geographically-central Azerbaijan as "the prize" in the South Caucasus. While the specific agreements reached between Medvedev and Azerbaijani President Ilham Aliyev were in the eyes of some less important than Medvedev's accord with Armenian leader Serzh Sargsyan, both the implications of those agreements and the tone of the discussion suggest that the balance has been maintained, albeit at a new level.
Even before Medvedev arrived in Baku, Russian officials said that the new Russian base arrangements in Armenia do not mean that Moscow would come to the defense of Yerevan if Baku seeks to recover the occupied territories by force. And once the Russian president arrived, he suggested that the accords in Yerevan represented "nothing new" but rather were required by the Organization of the Collective Security Treaty, a pointed comment given that Armenia is a member and Azerbaijan is not.
But more to the point, the Russian president said that he had come to Baku in order to sign an agreement with President Ilham Aliyev on the delimitation of the land border between Azerbaijan and the Russian Federation. That accord, he said, "close[s] the last of the major issues which existed between our countries," a somewhat exaggerated claim given the absence of an accord on the sea border but one that does serve as a model for the eventual conclusion of land border accords with Azerbaijan's other neighbors.
(Negotiations about that border have been proceeding for years, and the accord, as several Russian officials noted, does little more than ratify the administrative border of Soviet times as the international state border of today. But one thing it does do, something some Russians are concerned about, is define the distribution of water from the river there, something that will certainly help Azerbaijan even if it hurts Russia's Daghestan).
Perhaps still more important, Gazprom signed an agreement with Baku to purchase up to two billion cubic meters of natural gas next year and more than two billion cubic meters beginning in 2012. Gazprom's Aleksey Miller said that what made this agreement special is that it does not define "an upper limit" for Russian purchases of Azerbaijani gas, an arrangement that clearly is intended to make Baku think again about participating in the Western-backed Nabucco project and consider taking part instead in the Russian-favored Southern Flow pipelines. Indeed, Medvedev said during his visit that this accord "lays the foundations for relations [between Moscow and Baku] for many years ahead."
Those agreements attracted most of the attention of the media, but there were others in the security area that may prove even more important in advancing Moscow's interests—and Azerbaijan's as well. As Kremlin officials said prior to Medvedev's visit, the Russian president planned to "touch on questions of military-technical cooperation," including the exploitation by Russia of the Gabala radar station after 2012 when the current agreements call for Russian staffers to withdraw, expanded military training in the Russian Federation for Azerbaijani officers, and the possible sale of advanced military equipment to Baku.
Such arrangements not only reflect Moscow's appreciation of Azerbaijan's geopolitical position and Russian hopes that Baku will not over-read the new Russian basing agreement with Armenia but also the Kremlin's desire to continue to pursue a balanced policy in the South Caucasus, albeit at a level where the Russian Federation plays a greater role than earlier on both sides.
Whether Moscow will be successful in doing this or whether Azerbaijan will be put off by what Moscow has been doing with Yerevan remains to be seen, but it sets the stage for a reset of the balance in the region, all the more so because Azerbaijan under President Ilham Aliyev himself is committed to pursuing a balanced foreign policy, something that has achieved a great deal for Baku but a strategy that may prove more difficult to carry out when other powers and particularly the Russian Federation are pursuing a balanced foreign policy as well.