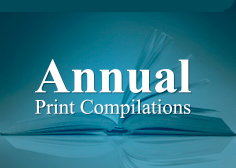 Vol. 3, No. 11 (June 01, 2010)
Azerbaijani-Jordanian relations have deep roots
H.E. Mr. Adel Mohammad Adaileh
Ambassador of the Hashemite Kingdom of Jordan
Relations between Azerbaijan and Jordan are based on a centuries-long shared history and culture, and they have developed in recent years because of the active dialogue between our two governments. Both Baku and Amman work together both bilaterally and in multilateral forums, and both are committed to the further strengthening of such ties in the future.
In the years after Azerbaijan regained its independence, our late king Al Husain bin Talal developed and maintained excellent relations with Azerbaijan's president at the time Heydar Aliyev. And in the last decade, Husain's successor, Abdullah II has visited Azerbaijan three times, while President Ilham Aliyev has come to Jordan twice, high-level visits that have ensured that relations continue to grow.
That commitment was reflected in the opening of the Azerbaijani embassy in Amman and of the Jordanian embassy in Azerbaijan, institutions that over the last four years have allowed our two countries to cooperate in areas like agriculture, energy, cultural affairs, investments, media, aviation and transport. And in the last two years, trade between our countries has grown by 43 percent and now amounts to approximately 10 million US dollars. At present, Jordan's chief exports to Azerbaijan are pharmaceuticals.
In the security area, cooperation between our two countries has expanded as well. Azerbaijan's defense industry ministry and Jordan's King Abdullah II, Design and Development Bureau "KADDB" have signed two contracts calling for the production of military equipment in Baku by a Jordanian corporation. And several other joint projects in this sector are in the offing. For example, Azerbaijan's defense industry ministry took part in SOFEX 2010 in Amman early in May and exhibited 55 different kinds of defense industry production to governments and corporations around the world.
As someone who has worked in diplomacy for many years, I am often asked what qualities an individual needs to be successful in that area. I think you must make every effort to understand the world around you, be tolerant of humanity, and develop a healthy respect for the views, cultures, values and beliefs of others. You must learn other languages, the key to other cultures. And you need to learn how to use informal networks to communicate with others, all skills Jordanian diplomats here in Baku practice every day.