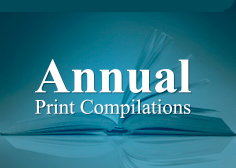 Vol. 2, No. 7 (April 01, 2009)
Azerbaijan is important not just because of its oil and gas
A conversation with H.E. Mr. Radek Matula, Ambassador Extraordinary and Plenipotentiary of the Czech Republic to Azerbaijan ...
Read further
Not a defining moment: Azerbaijan's referendum and international standards
In advance of Azerbaijan's referendum on constitutional amendments that would allow Ilham Aliyev to serve more than two consecutive terms as president, some commentators both in Baku and abroad treated this event as a defining moment in the history of Azerbaijan, as an event that had the potential to shift Azerbaijan from the category of those post-Soviet states that are moving toward greater openness and democracy to that of countries in that region which have been moving in exactly the opposite direction. But now that the referendum has taken place, with Azerbaijani voters overwhelmi...
Read further
The Southern Azerbaijan question and its implications for Iranian national identity
Since the establishment of the Republic of Azerbaijan after the collapse of the Soviet Union, Azerbaijanis living in Iran have developed a stronger ethno-national identity, and that development has affected Tehran's domestic and foreign policies. Most immediately, it has had an impact on Tehran's policies in the South Caucasus, shifting Iran from a position of quiet neutrality in Soviet times to more active support of Armenia against Azerbaijan in the Nagorno-Karabakh conflict lest an irredentist movement arise within Iran. Throughout much of modern history, the territories of ...
Read further