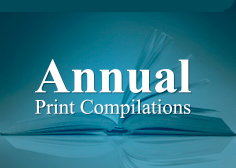 Vol. 2, No. 20 (October 15, 2009)
What does Turkish-Armenian rapprochement mean for Azerbaijan?
The decision of Turkey and Armenia to restore diplomatic relations that Ankara broke off in 1993 to protest Armenia's actions in the Karabakh war and the possibility that the restoration of these ties will lead to a re-opening of the borders between the two countries have sparked intense discussions in Azerbaijan. Azerbaijan in the World has surveyed a group of leading commentators about their reactions and expectations. Their answers are reproduced below ...
Read further
Turkmenistan's 'mixed' signals
Over the two months, Turkmenistan has sent Azerbaijan and the world decidedly mixed signals. In August, President Gurbanguly Berdymukhammadov announced that Ashgabat would build a new naval base on the shores of the Caspian Sea in order to protect his country's borders and to protect it and its coastline "from evil-minded foreigners," but then in September, at the United Nations General Assembly session in New York, he called for "an international conference on disarmament issues in the region of Central Asia and the Caspian Basin," saying that his government "would als...
Read further
Turkic republics reaffirm ties to Turkishness at Nakhchivan
The presidents of Azerbaijan, three of the five Turkic republics of Central Asia, and Turkey reaffirmed their common cultural and political heritage at the 9th Summit of the Turkic States in Nakhchivan, a meeting of particular symbolic importance given Turkey's decision to restore diplomatic ties with Armenia and not without practical significance because of the decision of the leaders to create a new Turkic Cooperation Council and to re-energize the TURKSOY cultural cooperation organization. As they have done eight times before since October 1992, the presidents of Turkey and of a maj...
Read further