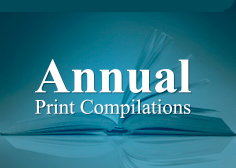 Vol. 2, No. 11 (June 01, 2009)
Azerbaijan and Hungary
An interview with Dr. Matyas Eorsi, Chairman, European Affairs Committee, Parliamentary Assembly of the Council of Europe ...
Read further
The impact of the global economic crisis on Azerbaijan's banking system
Azerbaijan has not been as seriously affected by the world economic crisis as have many other countries, but it has not been entirely immune both because of declines in the price of oil, Azerbaijan's major export earner, and of problems with liquidity in the country's banking system. The impact of falling oil prices has received a great deal of attention, but the effect of the crisis on the liquidity of the banks has not, even though the banks make up 70 percent of the non-oil GDP of the country. Because of the size of this sector, any problems with Azerbaijan's banks can hav...
Read further
How the Russian-Georgian war transformed the world
Nine months ago, Russia's invasion of Georgia shattered many of the assumptions leaders of the post-Soviet world had about how countries will behave toward each other, leading to apocalyptic predictions that Moscow would now use force to "reclaim" the former Soviet space and the international community not only in that part of the world but more generally faced a headlong race toward violence and war. But in the intervening period, as the dust has settled and as both the direct participants in the fighting and the other powers involved less immediately have gone on to ot...
Read further