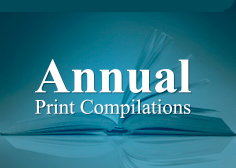 Vol. 1, No. 17 (October 1, 2008)
Why Azerbaijan's new Consulate General in Aktau matters
Paul Goble
Director of Research and Publications
Azerbaijan Diplomatic Academy
More than any other country in the world, Azerbaijan views its consulates and especially its consulates general as equal in importance to its embassies and permanent missions abroad, not only because of the key role the former play in promoting Azerbaijani identity inside the republic and beyond but also because of the greater freedom consulates often have in reaching out to non-governmental actors in key countries. That makes the opening of the Baku's consulate general in Aktau, Kazakhstan, last month an important event.
Since regaining its independence in 1991, Azerbaijan has opened consulates general in Istanbul and Kars in Turkey, in Tabriz in Iran, in Los Angeles in the United States, and in Saint Petersburg in the Russian Federation. Now, on the basis of a decree issued by President Ilham Aliyev on May 1st of this year after nearly two years of discussions in Baku and Astana about the possibility of doing so, the Azerbaijan foreign ministry has opened a consulate general in Aktau.
The new consulate general is headed by Rashad Mammadov, who earlier headed the consular affairs department of the Embassy of Azerbaijan in Moscow and then headed the Azerbaijan foreign ministry's consular affairs department. And he will be responsible for dealing with the more than 6,000 Azerbaijanis who live in Western Kazakhstan and with Kazakh citizens, businesses and government institutions throughout the western third of that country.
Described in that way, one might be tempted to conclude that this consulate general is unlikely to play a significant role. But there are three reasons why such a conclusion almost certainly would be a serious mistake. First, as already noted, Azerbaijan has always viewed its consular missions as central to defining the national identity of Azerbaijanis at home and abroad. Indeed, some of the most important decisions of the 1918-1919 republic focused on the way in which consular work could serve a nation-building function.
Second, there is the tradition of activism by Azerbaijan's consuls and consuls general since 1992. In many of the countries where Azerbaijan has a consulate general, the consuls generally play a role equal to or on some occasions even greater than Azerbaijani ambassadors do, either because the cities in which they are located – Istanbul, Los Angeles and St. Petersburg, to give the three most important – are sometimes more important politically than the national capitals for Azerbaijani interests or because these cities – Kars and Tabriz, for example – are centers of Azerbaijani life outside of Azerbaijan.
And third, Aktau not only combines both of these characteristics, but it is, in the words of Azerbaijan's ambassador to Kazakhstan Latif Gandilov, is "the gates to Central Asia. For Azerbaijanis, Kazakhstan begins with this city," and consequently, with the establishment of this consulate general, "Aktau will be Kazakhstan's third diplomatic city, after Astana and Almaty," making it no surprise that Baku should appoint one of its most senior officials to that post. That is especially the case because of the enormous size of Kazakhstan making a single diplomatic post and even a single diplomatic center impractical for many issues. [1]
As is true of all diplomatic missions abroad, what Azerbaijan's consulate general in Aktau will do will be driven by decisions in Baku and by developments in Azerbaijan, Kazakhstan, and the regions of which they are parts. But there are five policy areas where this consulate general seems certain to play a major role, and it is worth establishing this checklist even though other items may soon be added and some of these may not be as important in the near term as they appear today.
First, the consulate almost certainly will play a key role in helping to promote a closer economic and even security relationship between Azerbaijan and Kazakhstan. In the wake of the Georgian war, the rules of the game governing relations in the Caspian basin are in a state of flux, and Aktau, because of its location, will play a potentially greater role in dealing with issues like the flow of oil and gas from Central Asia to the West and the demarcation of the Caspian seabed.
Second, the consulate is likely to help promote the flow of workers from Azerbaijan to Kazakhstan and from Kazakhstan to Azerbaijan. Azerbaijanis settled in Kazakhstan in massive numbers in Soviet times, and the skill sets of Azerbaijanis and Kazakhstanis fit together so well that consular work will tend to promote economic integration, the foundation for political cooperation in today's world.
Third, Aktau is likely to be involved in efforts to combat the flow of drugs and the trafficking of human persons from Central Asia toward the Russian Federation and the West. Because many of those involved in these activities either go through Aktau or the consular region for which it is responsible, the Azerbaijan consulate general is likely to assume a much higher profile not only within Kazakhstan but in those international organizations concerned with these matters.
Fourth, this consulate, even more than the Azerbaijani embassy, will likely be involved in promoting the shared Turkic identity not only of Azerbaijan and Kazakhstan but of the other Central Asian states as well. Indeed, it can be expected by its existence alone to become a symbol of those historical cultural ties.
And fifth, the consulate is likely to prompt Kazakhstan to open consulates in Azerbaijan and other countries, and other countries, in the first instance, the Russian Federation and the Central Asian states, to open more consulates not only in Kazakhstan's "third capital" but elsewhere as well.
Consequently, an event that received relatively little notice even in the media of Azerbaijan and Kazakhstan and almost none at all anywhere else is likely to have an enormous and extraordinarily important set of consequences, something that makes Azerbaijan's decision to open this representation all the more significant.
Reference
[1] http://news.trendaz.com/index.shtml?show=news&newsid=1286227&lang=EN.