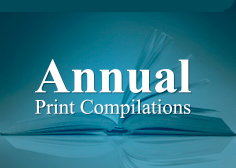 Vol. 1, No. 21 (December 1, 2008)
Azerbaijan and Iran
An interview with Nasir Hamidi Zare, Ambassador Extraordinary and Plenipotentiary of the Islamic Republic of Iran to Azerbaijan ...
Read further
Is Iran the main beneficiary of the Russian-Georgian war?
During and immediately after the conflict, some commentators in Moscow and Tehran speculated that the Russian government had intervened in Georgia in order to prevent the United States and Israel from attacking Iran. Whether there was any truth to those suggestions is unclear, but it is certainly the case that Iran has benefited from that conflict more than almost anyone else, exploiting the war to increase its role in the South Caucasus, ties with the Russian Federation, and gain greater freedom of action not only in the Middle East but in Europe and Asia as well. Because of the d...
Read further
Iran's growing role in the South Caucasus
In the aftermath of the Russian-Georgian war, Iran has assumed a greater role in the calculations of all the states of the South Caucasus as well as in the thinking of the Russian Federation, on the one hand, and the United States and Israel, on the other. Its location alone makes it a key player, especially given the disruptions in trade routes that the war has caused. And its growing power – including its moves toward the acquisition of a nuclear capability if not nuclear weapons – means that it can no longer be ignored. But precisely what role Iran will be able to play...
Read further